New Smart Toothbrush Improves Your Brushing Habits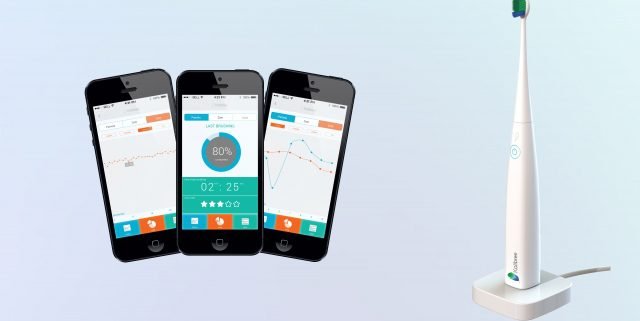 Kolibree is a new company that is dedicated to providing people with solutions to health and well-being using digital technology. One in particular that was first showcased at the Consumer Electronics Show (CES) in 2014 is the Kolibree toothbrush.
This new toothbrush swears it will improve your brushing habits and make your dentist even happier. Once you connect it to your Kolibree application via Bluetooth, all you have to do is brush your teeth normally. Any data gathered during the brushing process is sent to your app and stored so that it can give you useful information on where you succeed and where you might need some improvement. The data can be shared with friends, family, and even your dentist (if you're feeling especially proud).
The Kolibree toothbrush transforms the boring routine of brushing teeth into something enjoyable and informative, with more and more interactive games being developed so you can be motivated to continue maintaining a picture-perfect smile. Kids can especially benefit from the fun, giving them extra encouragement for brushing well and tips for improvement.
Although Kolibree is dedicated to your oral health, the toothbrush means nothing unless its owner is just as motivated to improve his/her dental hygiene. What it does help with in that department is make brushing more fun (and even a little competitive) in general.
Available now on their website (https://www.kolibree.com/en/), the Kolibree toothbrush, which comes with one unit, two changeable brush heads, one charger, and a free app with games, sells for $149. You can buy additional brush heads and other packages separately.
https://eastvandental.com/wp-content/uploads/2016/10/dentist-app.jpg
442
640
Office Administrator
https://eastvandental.com/wp-content/uploads/2016/11/eastvan-logo-2.png
Office Administrator
2016-10-25 09:10:44
2016-11-15 19:05:36
New Smart Toothbrush Improves Your Brushing Habits